If you run a small business, Non-profit organization or startups, a unique logo will go a long way in skyrocketing your business progress. As expected, it is usually expensive to hire a professional designer to get your business a logo that's very professional. Thus, you can
use DesignEvo mobile app to design a great logo
on iPhone, iPad, Android phones and tablet devices by yourself.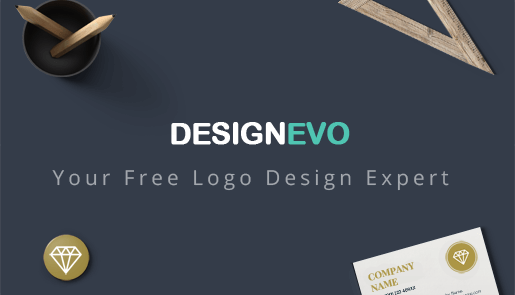 DesignEvo is a handy and very useful app that is available on both Android & iOS devices. It lets you design a logo at any time when you have any ideas. The web version works great on PCs, while the mobile version can be used on any other devices you own.
As expected, DesignEvo mobile application does come with over 3500+ professionally designed logo templates, lots of graphics, stylish and highly customizable fonts, and exteremely effective logo editing tools.
With these features in hand, you don't need to worry about any graphic design knowledge level or how far you can go with doing logo designs. The free mobile apps from DesignEvo offers you everything to simplify your logo design needs, and the only thing you'll need do is ==>
select
templates, and
click
to perfect your logo design quests.
The section below gives you a walk through for creating professional logos free with your smartphones and tablet devices.
How to Create a Professional Logo on Smartphones Free
First things first, download DesignEvo logo maker app for smartphone. Depending on your mobile operating system, you can download the free logo app from your mobile phone app store. The links below takes you to the direct download links for DesignEvo logo creator app.
For PC or "big screen" internet devices: Use their official website at designevo.com.
For Android phones and tablet devices: Use this link to download DesignEvo mobile app.
For iPhone, iPod, iPad and other iOS devices: Use this link to download DesignEvo mobile app for iOS.
Once your are done downloading the app for your mobile device, complete just the four steps below to have your logo design job completed in just a few seconds.
The four steps to complete is as follows:
Choose a logo template that matches your business goals.
Decorate the logo with fonts, colors and graphics that defines your business objectives.
Retouch your logo designs to perfection with the extremely effective logo editing tools that comes with DesignEvo mobile apps.
Save, download or share the logo on WhatsApp, Facebook, and other Social Media platforms of your choice.
Note that - with DesignEvo Logo editing tools. You can do the following modifications without closing the app window:
Adjust font size, alignment, opacity, color, image flip, spacing, mirror effect, uppercase, curved effect and more to create unique typography artwork in just a few minutes.
Customize background in a few seconds with a preset solid color or add custom color to use with your logo graphics.
Undo/redo every steps of your logo editing task.
Manage layers for the selected object or move it forward and/or backward.
Freely move, resize and rotate any objects with your fingers, and without closing the app window.
Duplicate, cut or delete any image objects at your own discretion.
In conclusion:
DesignEvo gathers a large number of icons in case of icon requirements. It leaves a search box, which allows users to find icons in no time.
Keeping powerful and smart, the image search engine gives you the freedom to input anything you can think of, and, in return, will retrieve an array of related icons in this category of your choice.
Besides that, the preview feature in DesignEvo is very practical. There are logo printed on a business card, on a document-banner, on a notebook cover, in a website, on a T-shirt and printed on the screen.
Their mobile app for smartphone is a very handy and extremely useful logo creator app that helps people to design logos on iPhone, iPad and Android devices easily.
If you are a small business owner, religious minister, startups, bloggers and/or any other person that needs excellent logos with a low budget, then please don't hesitate to download DesginEvo Logo maker app for your smartphone and/or mobile device. You can also share designed logos via
Email
, social media and etc.