In the real sense, there isn't any such thing as "spare cash", as every cash earned plays a role in helping you meet demand in life. However, there is something called a "Side Hustle", which is typically something extra you do outside your main job. Thankfully, there are a plethora of apps Nigerians can use in their side hustle venture. Some of these apps will be discussed in the article on 7 best money-making apps for Nigerians.
These money-making apps are apps that provide people with cash after they have successfully carried out tasks they were given. Having an app that can fetch you only means you can make money from anywhere in your spare time and as mentioned in the above paragraph, this money can be employed to meet your needs. Without further ado, let's jump to the list.
1. Carry1st Trivia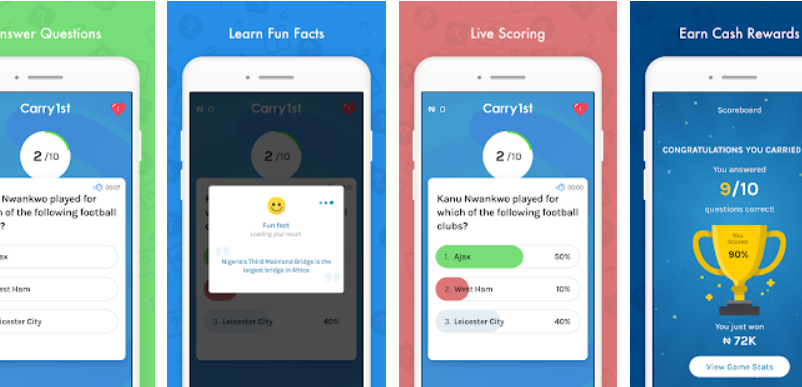 The CarryIst Trivia app is both fun and financially lucrative. It's an app Nigerian can make money from, provided they meet the requirement. Onboard the app is a question and answer system. Provide the right answers to the question being asked and you will be provided with cash.
The questions are drawn from different categories, which include Afro beats, Nollywood, Nigerian History, and business icons, which goes to say having vast knowledge is a prerequisite. You are not alone, as there are a plethora of people who will be competing. This vast number of users facilitated a score lead board to know who is taking the lead.
2. Click Worker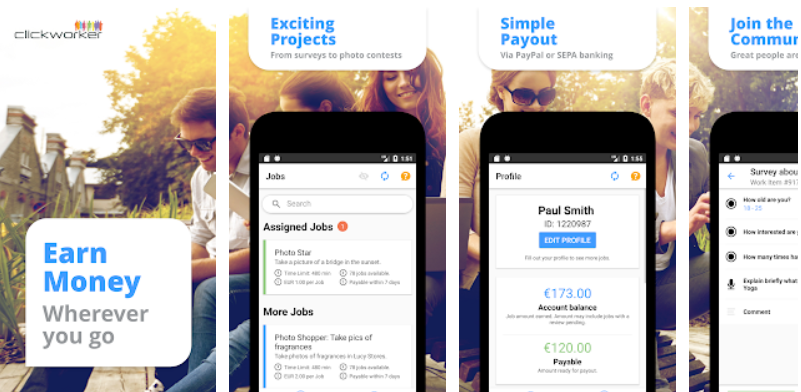 Click worker brings to the table a bunch of tasks enthusiasts (Nigerians) can engage to earn funds directly from their smartphones. To make money from Click Worker, you can engage in surveys, online research, app testing, making audio recording, video recordings, writing, logo creation, categorizing data, and more.
As you would expect, the whole process begins with your registration after which you are to take qualification tests with respect to the field you have chosen. Click worker pays weekly and pays via PayPal.
3. Foap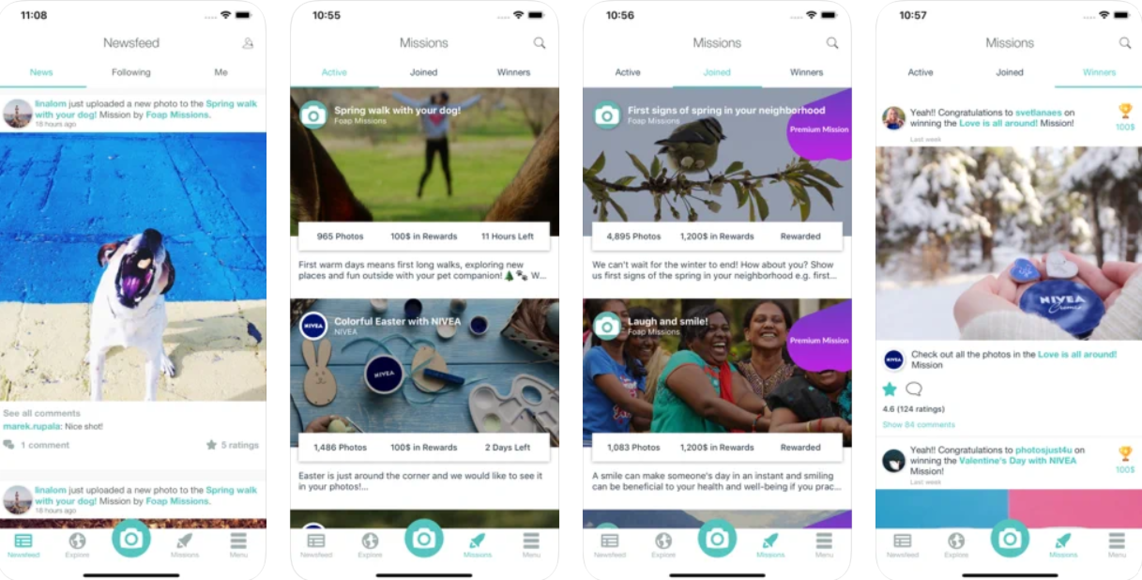 If you are a smartphone photography enthusiasts who would love to make money through your hobby, then you should totally consider the Foap app.
The Foap app is a channel to reach brands in need of photos. One of such brands is Getty Images, I guess you are wowed at the moment. To top everything up, monetary rewards start at $50. What's more, there is also a provision for enthusiasts to get feedback from other users on the platform on their photos taken
Download the Foap app for Android and IOS
4. Toluna Influencers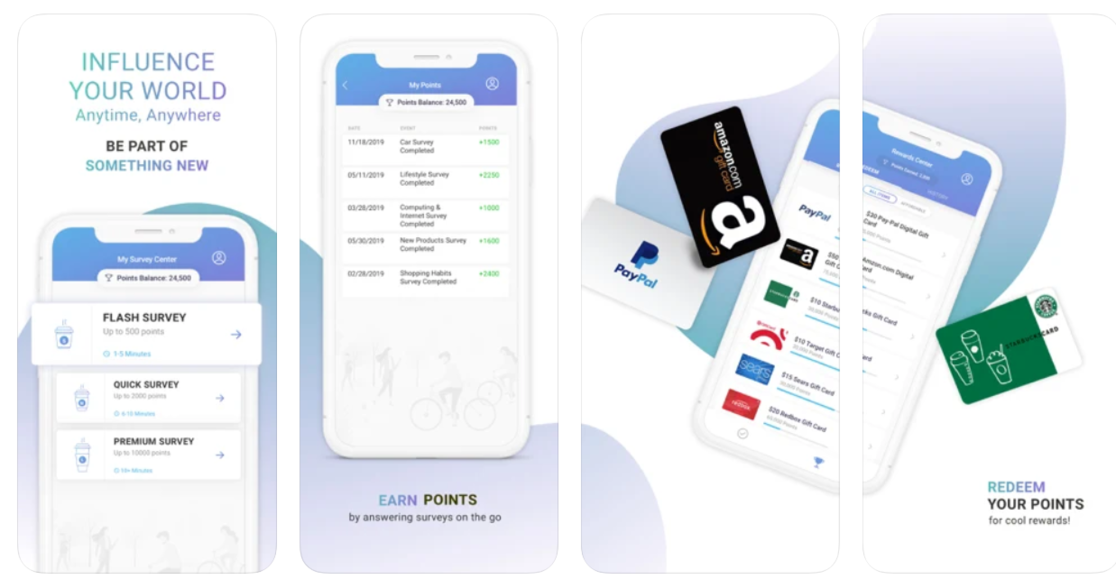 The Toluna Influencers community is simply a platform, is designed to offer enthusiasts money in exchange for their reviews on a vast number of products and services.
Getting started with the platform requires you to choose a survey based on length, category, or reward and proceed to influence. Rewards are offered as redeemable gift vouchers.
Download Toluna Influencers for Android and iOS
5. Buzz Break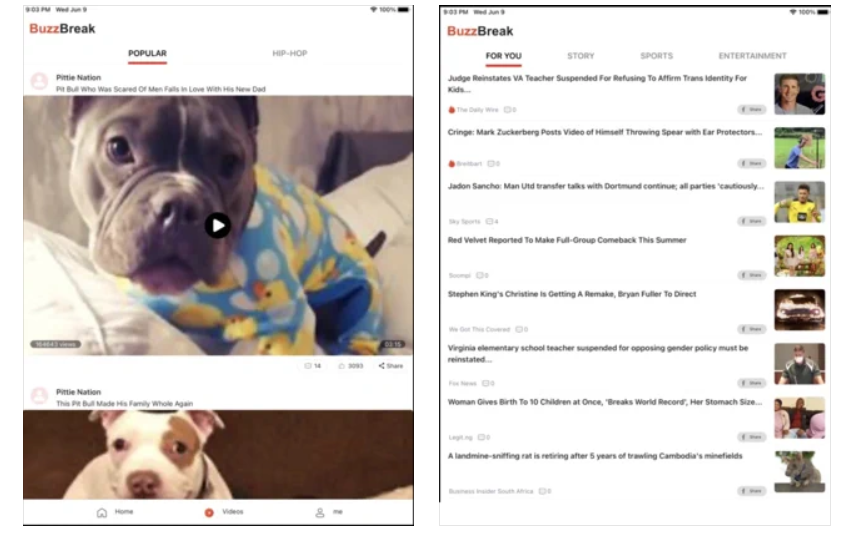 Buzz Break is a two way platform, you either just only enjoy the entertaining content within or engage in its monetary program and get paid for viewing content. So in total, you are consuming content at the same time making money, in what is most likely going to be in your spare time.
Download BuzzBreak for Android and IOS
6. Fiverr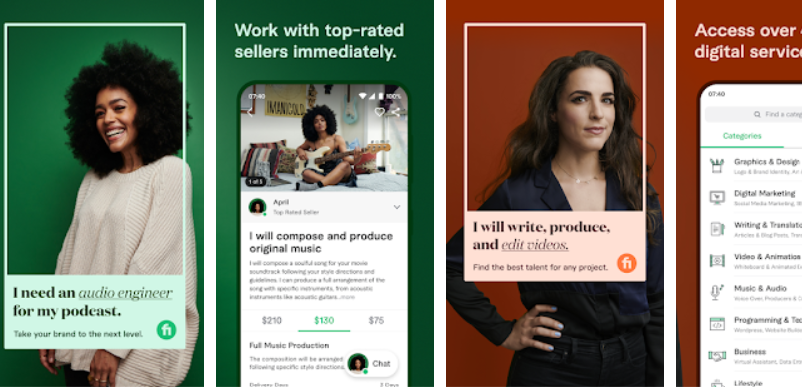 The keyword with the Fiverr app, is breaking work barriers. Fiverr is a platform that connects experts with people in need of the services they render.
On the app, you are required to register stating your field of specialty. Wait to get contacted, get the job done, and get paid. Please note that there is rating system, which attracts higher funds, as people would see you like a more capable hand.
Download Fiverr For Android and iOS
7. Upwork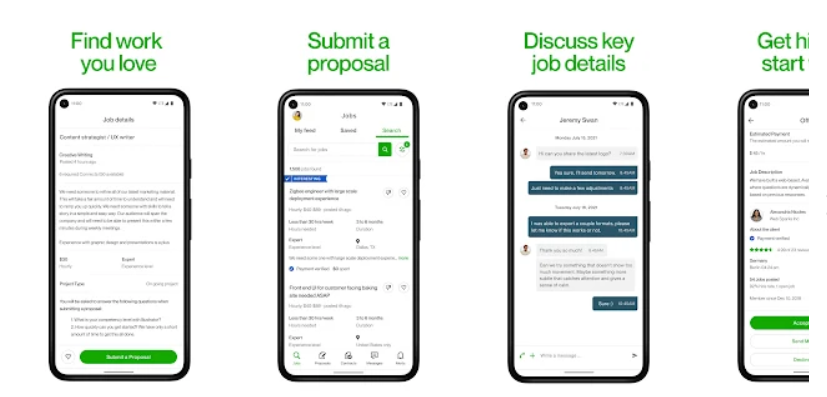 Upwork is yet another freelance platform on this list of best money-making apps for Nigerians. Much like Fiverr, it's a channel designed for experts to meet employers from different locations, locations not restricted to Nigeria. Upwork is global just like Fiverr.
The mode of operations isn't different. You would also be required to register stating your area of specialty which is followed by a list of some other required steps.
Lastly, freelancers on Upwork can get paid through wire transfer, Instant Pay, PayPal, and Payoneer.
Download Upwork For Android and iOS
wrapping up:
For some, making money has been automated, while there is still a large number of people who haven't gotten there yet. If you fall in such a category, do well to utilize these best money-making apps for Nigerians, as they will go a long way in helping you earn extra cash to settle bills and purchase stuff.
What's more, do well to let us know in the comment section of other credible money-making apps you have tried. We would love to hear from you.