To get the best screen recording adventure is to get the best one with awesome features to make the working experience easy. This is an article to introduce the top 7 screen recording software for Windows to get the best of them all. let's look at them and their great features.
A screen recorder is a software used to capture any screen activity, including the webcam, audio, and video. screen recorder is essential for PC Windows and Mac users for recording tutorials, skype calls, gaming, and zoom meeting.

1. Loom
The best system software for screen capturing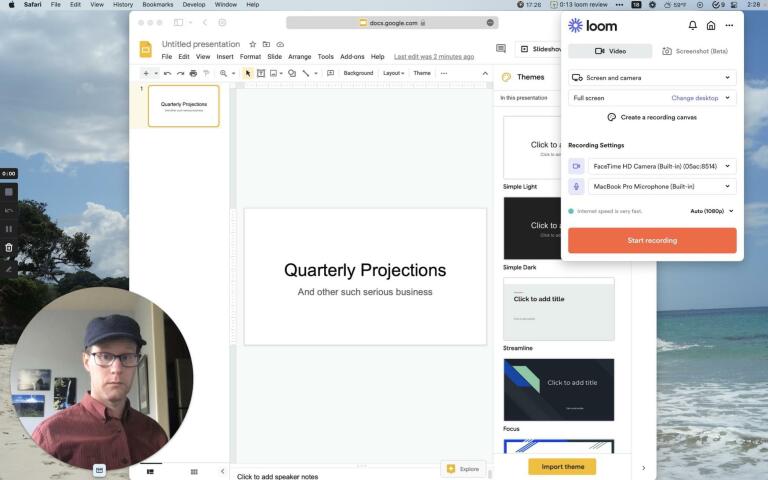 Loom recorder is a quick screen-grabbing software. It captures your complete screen or part of it depending on what you desire with built-in tools easily edit, share your capturing or copy the link to share.
With loom, you can make 5 minutes videos up to 25 per person. The free version offers limited features, I prefer the Pro version for professional use, also the version for Android always requires a google password before users can access the account and the apple phone and pad can't mix videos.
Nevertheless, Loom produces results when it comes to screen recording software, but not with the mobile App it's complex and not friendly.
Features:
Quick to respond recorder
Available link to share
Editing toolkits
Pros
Limited function
Free version available
Reasonable pricing for the paid version
Very easy to work with
Cons
Support a 5-minute video with the free version
continues update reminder
Limited features
2. OBS (Open broadcaster software)
A flexible free source tool for screen recording and video or image editing
OBS is a well-known software for solving online meetings and other screen recording issues, OBS captures your entire screen and makes it fixable to share on any platform.
This software works in different formats, allowing users to combine videos, screenshots, and other recordings. the audio sound is very clear with the built-in mixer which has a VST support plugin and noise suppression best opinion for recording, it doesn't pop on the screen while recording the screen. this is an all-in-one screen recording software.
Features
Supports VST
File fixability
Free version available
captures entire screen
Pros
It free to use
amazing feature
Easy to upload and share
Cons
Slow to react
Setup complex for new user
Difficult to start using newly
3. Ispring Suite
The best toolkit for learning and recording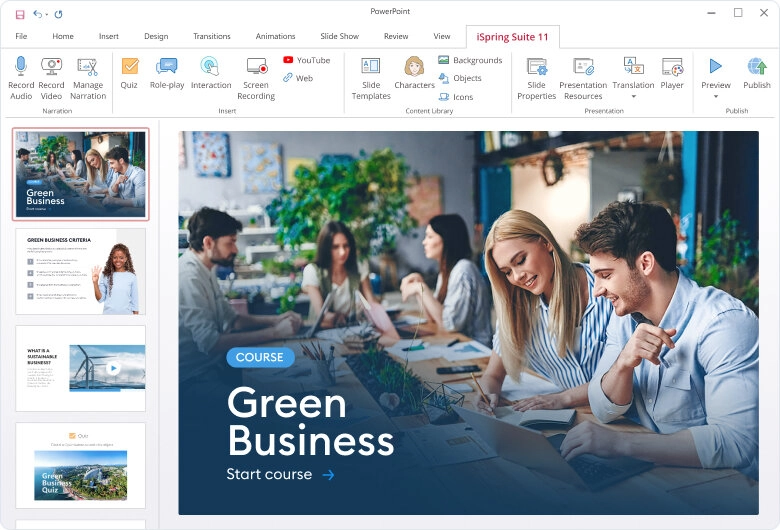 Ispring Suite system screen recorder is designed to enhance eLearning and allow teammates to work creatively together.
working to meet deadlines is easy with this software to make and design courses, video screencasts, and projects. This screen recorder provides authorized toolkits that function perfectly in PowerPoint.
Ispring Suite offers excellent features to ease your workload and meet your target.
Feature:
Support PowerPoint
A great tool for eLearning
Advanced features with the pro version
Support LMS
24-hour customer service is available
Pros
Easy to use
Powerpoint available
Built-in editor
Cons
Doesn't support all language
4. Movavi
Movavi screen recorder is when equipped with tools for a sideshow, and title editing features.
This screen recorder is also user-friendly to a novice and offers versatile functions compared to other video editing and image editing software.
Download to enjoy the free trial version for 7-day, the pro version cost $77o per year and it allows you to edit existing videos from your device with the quality video editor.
Feature:
It allows you to work the existing videos on your mobile
Video Editor well equipped for best editing
PDFScanner to easily add documents through your device scanner
Pros
Easy to use
Supports audio editor
Scanner
Cons
Delay in response
Not well equipped for professionals
Lack some ability
5. Ezvid
The best screen recording software
EZVID is for professional movie-making and recording. it provides your computer with great effects for making standard videos like speed control, window cutting-edge features, screen-drawing sound synthesis, colors, and much more.
Ezvid improves your video editing and captures whatever is displayed on your system screen, these features are available when you right it displays more functions, and you edit or upload immediately.
This software is fully able to produce when it comes to screen recordings and video editing activity, it's an all-in-one screen-capturing tool to have on your system.
Features:
split
Delete
Duplicate
Change speed
Pros
it has youtube upload built-in
Able to record full-screen and voice
it has a speed limit control
Video Editor
It has a Face cam
Cons
It records only for 45 minutes
Support saving on youtube, not pc
Doesn't edit audio
6. screenpresso
The ultimate screen recorder for your PC
Screenpresso is worth considering when looking for free-to-use software for screen recording, it's a great option, and it makes your screen grabbing better and is free to use much more than the window OS built-in tool, to capture what's on your screen.
This fantastic software is user-friendly and allows you to capture your screen very clearly in HD quality and is easy to share with friends. With just a click you can capture the full screen or a specific area of the screen that is more important and has a built-in powerful Image editor, also sewing tools used to screenshot window scrolling.
Screenpresso more features, like adding color, text, and highlights to the screenshot part to share on any platform with this tool
Features:
Captures entire screen
Screenpresso cloud
Editing tool
capture mic and webcam
Enables easy sharing to any perform
Pros
For easy capture
Powerful editor
publishing functions
7. Free cam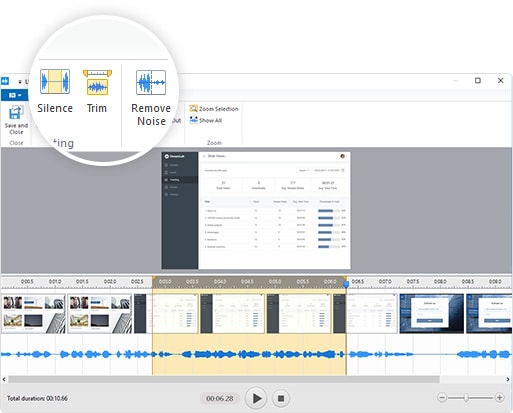 Free Cam presents something different from other screen recorders. It is designed best for recording screens and editing to upload videos on youtube and other social media platforms, it has in-built video trimming tools and can remove noise from the recording.
This software records the entire screen or part of the screen-specific display clearly. Easy to use by novices with the hotkey that allows users to resume, stop, and continue recording.
The free version is limited in editing with advanced features like volume control, removing noise from a section or making that section silent, and more, the paid version is $277 per year and it doesn't offer a lifetime license.
Features:
Easy to understand by a novice
Hotkey support
Built-in trimming tools
Pros
built-in trimming
Easy to upload
Hotkey toolkit
Cons
Doesn't record from an external source directly
Not supported in windows 11 and Mac
Conclusion
Screen recorder software offers different features depending on needs, the best is not major in by the amount involved. Some free version is efficient to work on some projects depending on what you want, the paid function is for professional use. With all this listed, I hope you discover one of the screen recording software that serves you best.